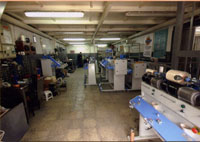 About Tavukoğlu Makina
Tavukoğlu machine, the production of a limited liability company before they become In 1983, the management and supervision of Mr. Nurettin Tavukoğlu Topkapı has started to play a small workshop.
This initial phase is aimed to meet more customer
special orders. Tavukoğlu Makina, after a certain period of time, has intensified its activities in producing yarn winding machines and spare parts.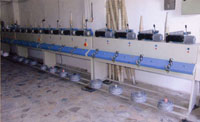 The economic crisis in early 2000, especially in Asia, in spite of the negative effects of Turkey in general in this country, our company is engaged in producing their own capitalized, without restricting the production of this crisis, and even was able to go grow.
Tavukoğlu Machine, transformed into a limited liability company in 2003, this transformation has been the increase in production, products, quantitative and qualitative progress.